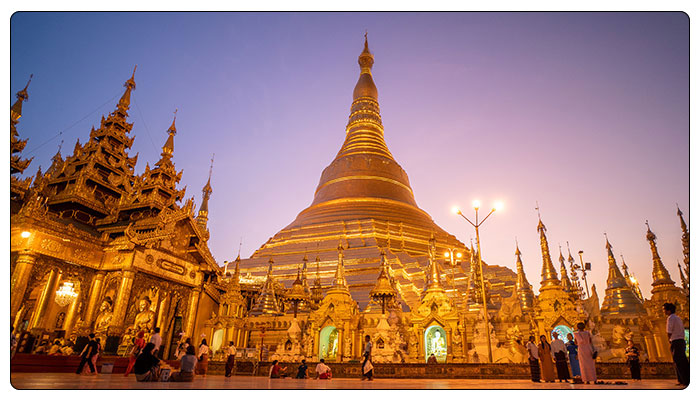 Yangon (formerly known as Rangoon) is the former capital of Myanmar with over 7 million people and largest city in Myanmar.
It is the most important commercial centre and the main harbour for the trade.
Yangon International Airport is the busiest airport in Myanmar and the main entrance to the tourists from all over world.Yangon is home to bustling markets, filled with different cultures and attractions, home of one of the wonders of the world Shwedagon Pagoda, a gold-plated temple that dates back to over 2,500 years. Other attraction like Bogyoke Market [Scott's Market], numerous parks, and lakes, and the towering, a mix of British colonial architecture, modern high-rises, and gilded Buddhist pagodas define its skyline.By walking along the downtown of Yangon, you can see many old colonial-era buildings as well as a mix of Burmese traditional architecture.