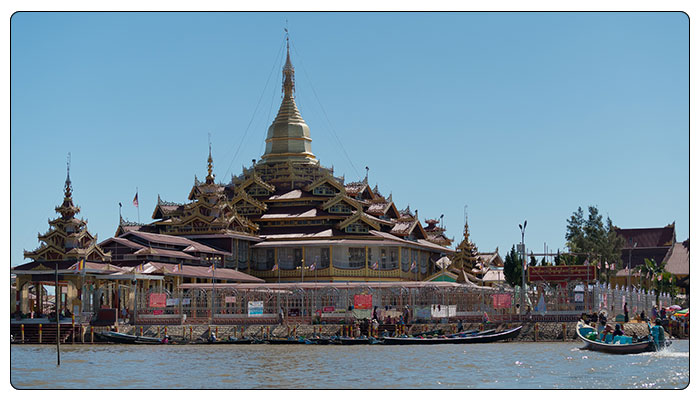 Inle Lake lines between the Shan Plateau, located in Shan State which is 900 meters above sea level.
It is the second largest lake in Myanmar measures 22 km long by 10 km wide between two mountain ranges and has population of over 70,000 people living on the lake. The main population is In Thar and mix with other ethnic groups share to live sufficient on the lake.
The lake is famous for its well-balanced leg-rowing fishermen, floating vegetation, floating villages, floating farm, fishing canoes and it has own unique traditions among the destinations.
The unique technique of leg-rowing boat races, silk weaving looms and silver smith, rotating 5 days markets, chatting with ethnic peoples are the unforgettable experiences that your will get visit on the lake.