Cruise In Myanmar
We will bring you to experience the art of the pristine nature. So, we would like you to take the opportunity to spend your holiday with us and make your day fabulous to your satisfaction.
Day Cruise
RV Panorama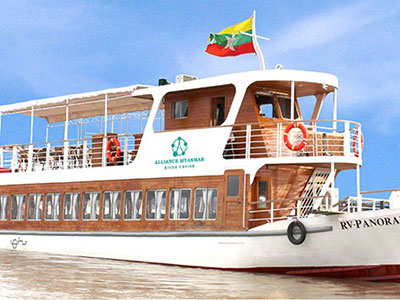 RV PANORAMA I & RVPANORAMA II is genuinely the first luxury day cruise in Myanmar on the legendary River Ayeyarwaddy. Enjoy the passing spectacular scenery along the world's famous Irrawaddy River with well-trained crew members will serve you with high standards of excellence along the trip.
MGRG Express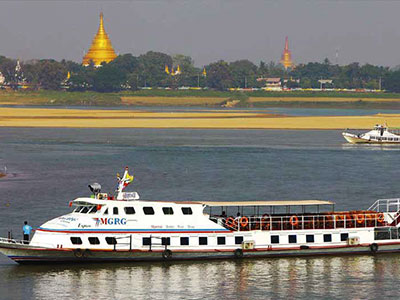 MGRG Express is a well-known express ship since 2001 in Chindwin and Irrawaddy river of Myanmar. The company is now created and launched a new MGRG Express with beautiful design with passenger safety comfortable for between Mandalay and Bagan.
Sunset & Dinner Cruise

Royal Green River Cruise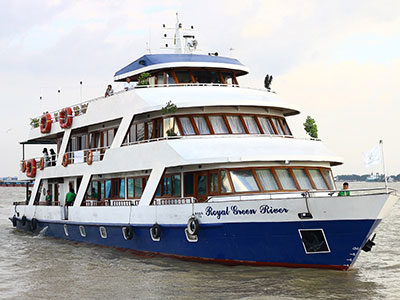 Royal Green River Cruise was operating sunset dinner cruise tour, sightseeing cruise tour to enjoy scenic view along the Yangon River start from 5PM until 7PM in the evening.
Overnight Cruise
Paukan Cruise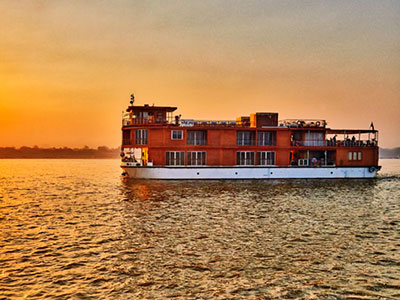 Paukan Cruise is one of the overnight cruise lines in Myanmar, the cruise along on the Irrawaddy and Chindwin Rivers will unveil you the Myanmar cultural heritage, the ex-Royal capitals, the lifestyle and traditions of the people living along their banks.
Presently it operates four ships:
RV Paukan 2007 (a newly built Charming Cruising Boutique Hotel)
RV Paukan 2012 (A small cruising boutique hotel)
Irrawaddy Explorer (The Irrawaddy Explorer Cruising Hotel) started operation in September 2014
Paukan Princess (RV Paukan 2015) started operation in October 2015
Irrawaddy Princess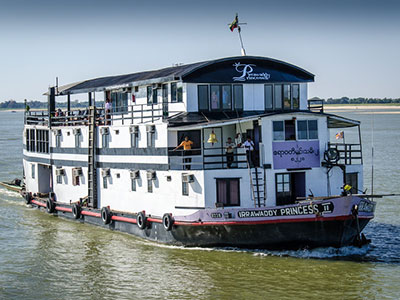 The cruise along the Irrawaddy River , overnight sightseeing for various trip identities of culture village sightseeing- Yandabo village, Sagaing region & Mingun (the world's largest pagoda & the world's largest bell) Bagan to Mandalay (upstream) & Mandalay to Bagan (downstream).
The Strand Cruise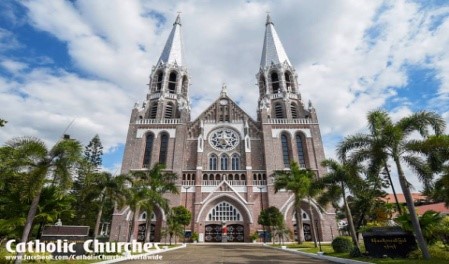 The Strand Cruise is one of the best luxury cruises in Myanamar which offers three or four night voyages on Myanmar river along the Ayeyarwady River between the ancient cities of Bagan and Mandalay, offering passengers an in-depth immersion into the wonders and sights of this wonderful country.
Belmond Road to Mandalay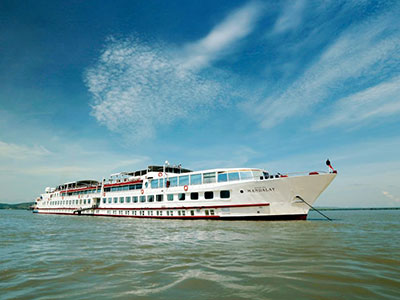 Belmond Road to Mandalay cruise is one of the selection luxury cruise in Myanmar, explore your beautiful days on the banks of Irrawaddy River.