Festivals & Events in Myanmar
Myanmar is also well-known as a country of festivals because we have festivals every month relate to religion.  There are also many festivals and events that are specific to particular villages or temples. Buddhist festivals fall all year round in Myanmar and usually coincide with the full moon.
Temple and pagoda festivals, lasting a week or longer, are alike of western funfairs, with entertainers, magicians, puppeteers, musicians, clairvoyants, healers, and patent medicine purveyors moving from one place to the next bringing excitement, colour, and a much-earned break to the lives of local people.
Myanmar Calendar
The Myanmar calendar is a lunisolar calendar in which months are based on lunar month and thus, requiring an intercalary 30-day, 13th month every second or third year. Therefore, the full moon days may change from one month to another in the usual calendar.
Myanmar months and respective festivals are mentioned below,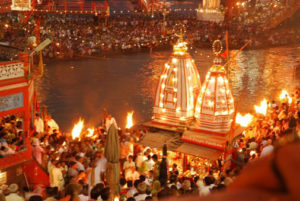 January

is the months of Myanmar calendar - Nadaw to Pyartho
Kachin Manao Festival (Kachin)
Ananda Pagoda Festival (Bagan)
Naga New Year (Sagaing)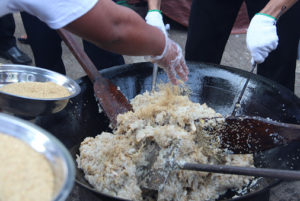 February

is the months of Myanmar calendar –Pyartho to Dabodwei
Full Moon Day of Dabodwei (Countrywide)
Htamane Festival (Countrywide)
Maha Muni Pagoda Festival (Mandalay)
Salone Festival (Tanintharyi Region)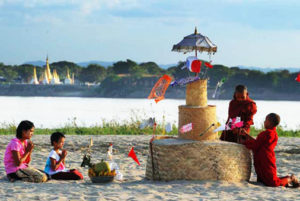 March

is the months of Myanmar calendar – Dabodwei to Tabaung
Shwe Dagon Pagoda Festival (Yangon)
Kakku Pagoda Festival (Inle)
Full Moon Day of Tabaung (Countrywide)
Shwe U Min Pagoda Festival (Shan State- Pindaya Cave)
Sand Pagoda Festival (Countrywide) – The art creating become a Pagoda base on the natural sand and seasonal flowers.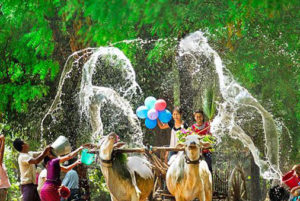 April

is the months of Myanmar calendar – Tabaung to Tagu
Thingyan Water Festival (Countrywide)
Thanakha Grinding Festival (Rakhine)
Full Moon Day of Tagu (Countrywide) Myanmar New Year
Shwe Maw Daw Pagoda Festival (Bago)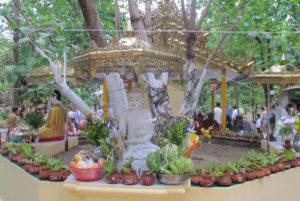 May

is the months of Myanmar calendar – Tagu to Kason
Full Moon Day of Kason (or) Bayan Tree Watering Festival (Countrywide)
Shit Thaung Pagoda Festival – (Rakhine State)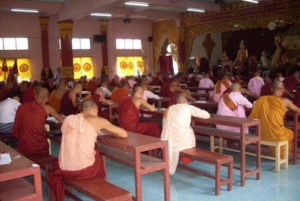 June

is the moths of Myanmar calendar – Kason to Nayon
Pariyatti Sasana Examination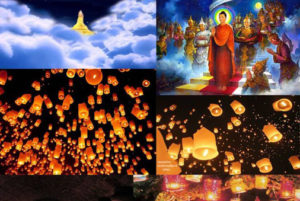 July

is the months of Myanmar calendar – Nayon to Waso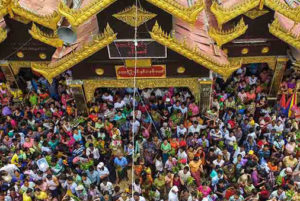 August

is the months of Myanmar calendar – Waso to Wakhaung
Taungpyone Festival – Nat Festival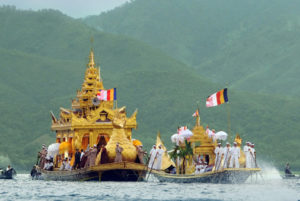 September

is the months of Myanmar calendar – Wakhaung to Tawthalin
Phaungdawoo Pagoda Festival (Shan State Inlay lake)
Manuha Pagoda Festival (Bagan)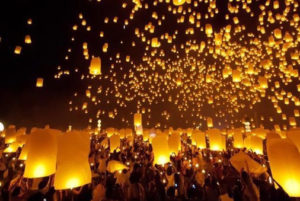 October

is the months of Myanmar calendar – Tawthalin to Tadingyut
Full Moon Day of Thadingyut (Countrywide) Lighting festival
Dancing Elephant Festival (Kyaukse – Mandalay division)
Kyaikhtiyo Pagoda Festival (Mon State)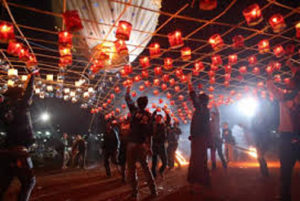 November

is the months of Myanmar calendar –Tadingyut to Tazaunmone
Robe- weaving contest called Matho Thingan festival (Yangon)
Rovbe Kahtein Thingan Offering festival (Country wide)
Hot-air balloon Festival (Shan State- Taunggyi)
Full Moon Day of Tazaungmone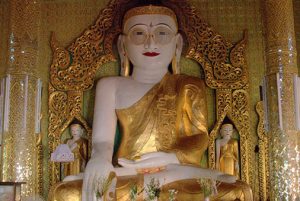 December is the months of Myanmar calendar –Tazaunmone to Nadaw
The Spectacled Image Festival (Pyay)
Christmas Day (Throughout the country)
January -> Nadaw to Pyartho
February -> Pyartho to Dabodwei
March –> Dabodwei to Tabaung
April –> Tabaung to Tagu
May –> Tagu to Kason
June –> Kason to Nayon
July –> Nayon to Waso
August –> Waso to Wakhaung
September –> Wakhaung toTawthalin
October –> Tawthalin to Tadingyut
November –> Tadingyut to Tazaunmone
December –> Tazaunmone to Nadaw
MYANMAR NATIONAL HOLIDAYS & FESTIVALS 2021
| 2021 | NATIONAL HOLIDAYS |
| --- | --- |
| JAN 4 | Independence Day |
| FEB 12 | Union Day |
| MAR 2 | Peasant's Day |
| MAR 27 | Armed Forces Day |
| APRIL 13-19 | Thingyan Festival (Water Festival) and Myanmar New Year Day |
| MAY 1 | May Day (Workers' Day) |
| MAY 25 | Fullmoon Day of Kason |
| JUL 19 | Martyrs' Day |
| JUL 23 | Full moon day of Wahso (Beginning of Buddhist Lent) |
| OCT 20 | Full moon day of Thadingyut (End of Buddhist Lent - Festival of Lights) |
| NOV 18 | Full moon day of Tazaungmone (Tazaungdaing Festival of Lights) |
| NOV 29 | National Day |
| DEC 25 | Christmas Day |
| Dec 31 | Eve of International New Year Day |
| | Depawali & Eid – UI – Azha Days will be announced. |