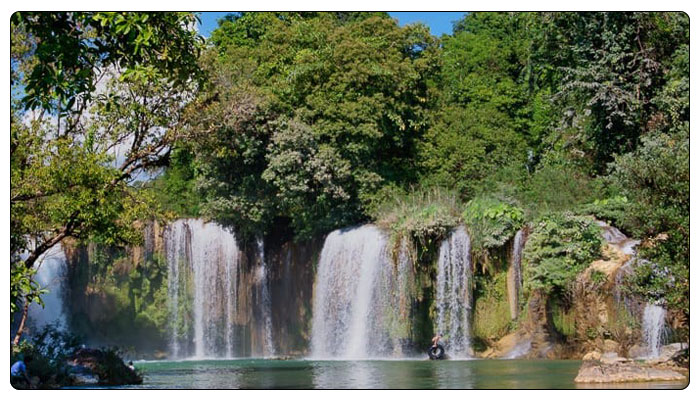 Hpa-an is the capital of Karen (Kayin) State and located just 5 hours' drive from Yangon.
The setting itself, the surrounding caves and mountains to explore, and the laid-back atmosphere are the highlights of the area.
With ancient monuments and beautiful landscapes to experience, Hpa An is a favourite among travellers and famous as a perfect weekend getaway for local people.
Unique caves with thousands of Buddha stupas, a pagoda built on top of a rock in the middle of a lake, taking photos with the back ground of 2372 feet rising up Mt. Zwekabin, the monumental hills, wonderful caves, and charming lakes, taking canoe along the caves are making Hpa-an as a famous destination to be explore.