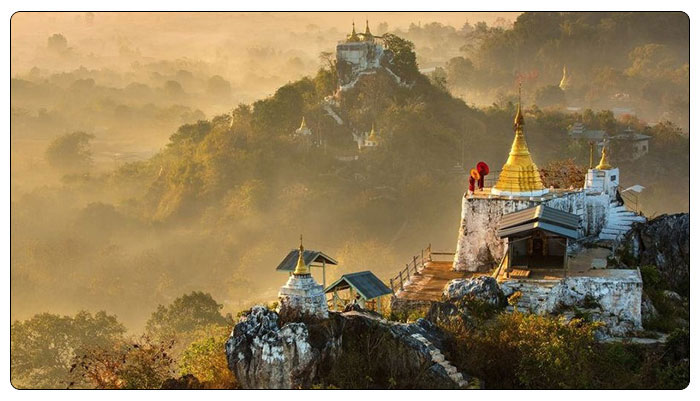 Loikaw is the home of long-neck women, the remote and sleepy capital of Kayah capital of Kayah State, and located in the Karen Hills area.
It is the least visited place but one of the most picturesque places in Myanmar. It has Myanmar's largest hydropower plant located 20 km east of Loikaw at Lawpita Falls.
The inhabitants are mostly Kayah and 10 native ethnic groups including the famous Padaung people wear the traditional brass rings around the neck can be found in this area.
The places like Taung Kwe Pagoda, the beautiful sceneries lake and caves such as Htee Pwint Kan, Kyat Gyu Cave -a unique where there are old coffins from ancient times lying around the cave, trekking through the hills to see ethnic tribes are the most attractive places to visit in Loikaw.