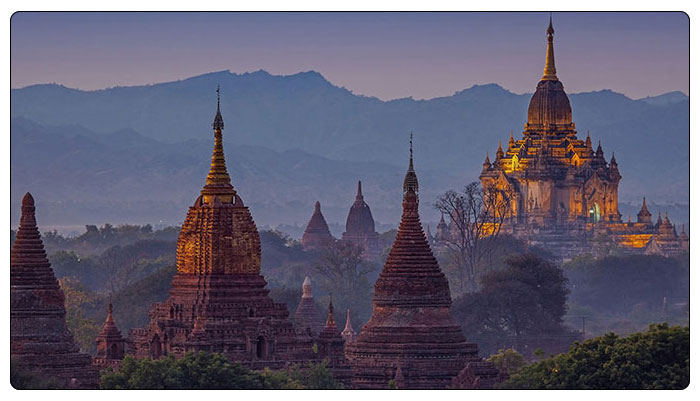 Bagan, the capital (from the 9th to 13th century) of the First Myanmar Empire located on the eastern bank of Ayeyarwaddy River in the central of Myanmar.
It is a splendid and glorious capital and scattered with thousands of pagodas and monuments in every direction that you look.
Bagan also stands as the richest archaeological site in South-East Asia and recognized as a World Heritage by UNESCO in 2019.
The pagodas are still standing strong, even though several earthquakes have destroyed parts of the city and the major earthquakes in 1975.
Thousands of pagodas and monuments from ancient days are still standing strongly although several earthquakes destroyed because Bagan is located in the dry zone.
Bagan is a well-known destination in Myanmar where thousands of people come to visit.
It can take you back to living in the old days by riding horse cart around the pagodas, taking sunset along the mighty Irrawaddy River or enjoying hot air balloon over the pagodas in the early morning.