YANGON
Yangon is (formerly known as Rangoon) is the largest city and commercial capital of Myanmar. A mix of British colonial architecture, modern high-rises and gilded Buddhist pagodas define its skyline.
SHWEDAGON PAGODA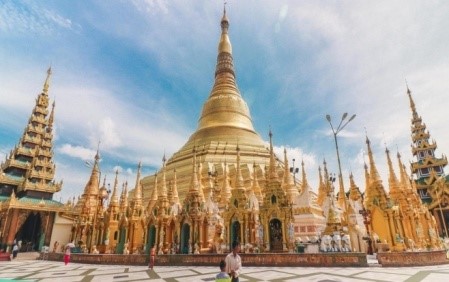 The elegant Shwedagon Pagoda is Yangon's most famous Landmark. Shwedagon Pagoda was constructed more than 2,600 years ago, which would make it the oldest Buddhist in the world and is believed to enshrine strands of the Gautama Buddha's hair as well as relics of three former Buddha's.
SULE PAGODA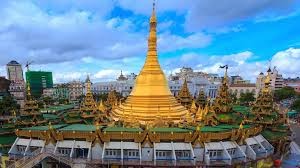 Sule Pagoda is located in the heart of downtown Yangon, occupying the centre of the city. It was built before the Shwedagon Pagoda during the time of the Buddha, making it more than 2,600 years old. The pagoda's peculiarity is its octagonal- shaped pagoda.
BOTAHTAUNG PAGODA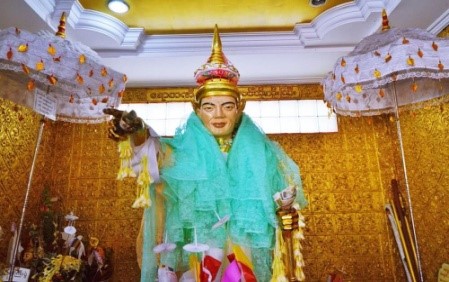 Botahtaung Pagoda is a famous pagoda located in downtown of Yangon, near the Yangon River. The pagoda is hollow within, and houses what is believed to be a sacred hair of Gautama Buddha. Botahtaung Bo Bo Gyis believed to be the guardian spirit of Botahtaung Pagoda who shields -Buddha's hair relics enshrined at Yangon's Botahtaung Pagoda.
BOGYOKE AUNG SAN MARKET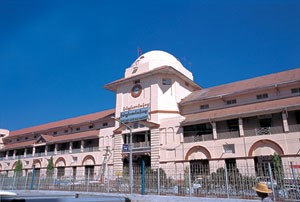 Bogyoke Markets a major bazaar located in central Yangon. Firstly the name of the market is scott market which is built in 1926 by the British After Burmese independence in 1948, it was renamed after Bogyoke (General) Aung San. You can enjoy antique Burmese handicrafts, jewellery, art galleries, and clothing stores.
THE MINISTER'S BUILDING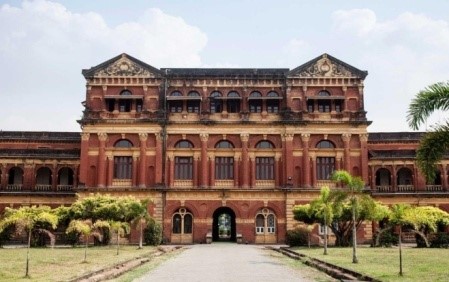 The Minister's building was the home and administrative seat of British Burma, in downtown Yangon. The structure is more than 120 years old. It was where General Aung San and 6 cabinet ministers were assassinated on 19 July 1947. The building is currently on the Yangon City Heritage List and completely abandoned.
ST. MARY'S CATHERAL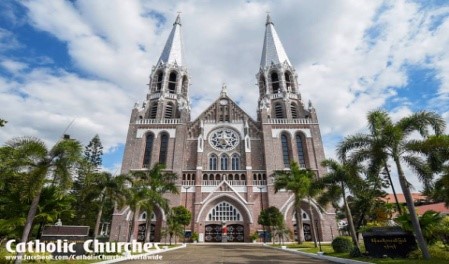 St. Mary's Cathedral is situated on Bo Aung Kyaw Street, Botahtaung Township. It was designed by Dutch Architect.Construction began in 1895 and was completed in 1899.The interior of the Cathedral is richly decorated with some outstanding examples of featured exquisite stained glass windows.
KANDAWGYI LAKE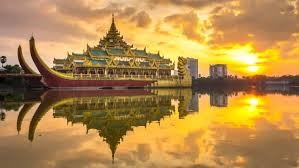 Kandawgyi Lake (Formerly Royal Lake) is one of the two major's lake in Yangon, located east of the Shwedagon Pagoda. Along the eastern shorelines of the lake is the famous Karaweik, a concrete replica of a Burmese royal barge built in 1972. It houses a buffet restaurant today.
CHINA TOWN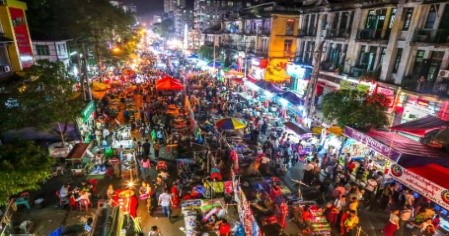 China Town is west of the Sule Pagoda which is located in the centre of Downtown Yangon. 19th Street is famous mostly for Myanmar Chinese barbecue and beer.China Town is very crowded with visit people during the Chinese New Year Festival.
HTAUK KYANT WAR CEMETERY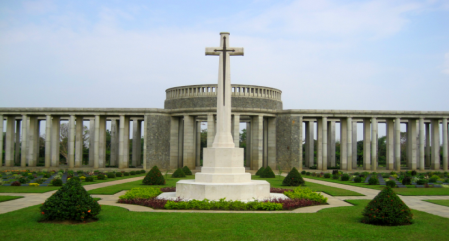 Htauk Kyant War Cemetery is a cemetery for Allied soldiers from the British Commonwealth who died in battle in Burma during the Second World War. The cemetery is in the village of Htauk Kyant, about 25 kilometers (16 mi) north of Yangon on Pyay Road. It is maintained by the Commonwealth War Graves Commission.
KYAUKTAN YE LE PAGODA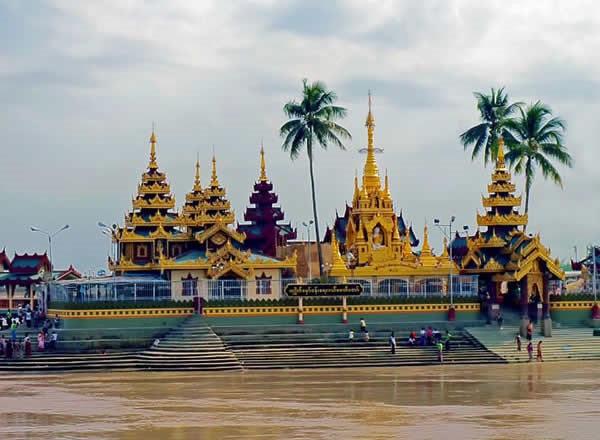 Ye Le Pagoda is a Buddhist pagoda located in Kyauktan Township, Yangon Region, on a small island in HmawWunn Creek, a tributary of Yangon River.The pagoda was built with many Buddha's relics inside.Two things are noticed, the water level never rises to cover the pagoda, and there will always be enough room for everyone who come to visit pagoda.
KYAIK KHAUK PAGODA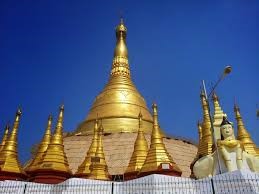 KyaikKhauk pagoda is a popular tourist destination and also pilgrimage site for Buddhists. It is believed that the pagoda was built on Hlaingpotkon Hill about 2000 years ago by King Sulathrima of Thaton. The famous festival of KyaikKhauk Pagoda is held annually in February.
HLAW GA PARK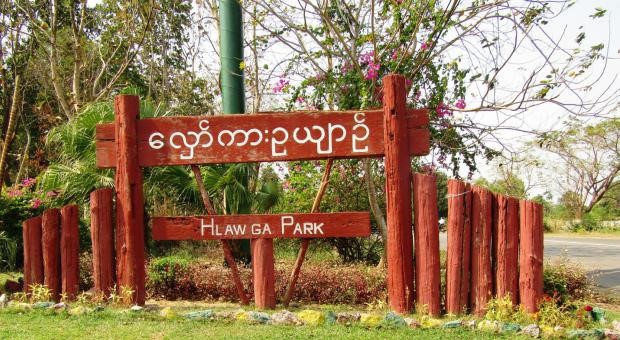 The park was established in 1982. Visitors can go on a safari-style bus ride or an elephant ride through the park, hiking on jungle trails, boating on the lake, and/or bird watching. However, most local visitors use the park's picnic areas. The park has a monsoonal climate.