NGAPALI
Ngapali Beach is a relaxing getaway on the coast of the Bay of Bengal, 7 km from the town of Thandwe in Rakhine State. It is the most famous beach in Myanmar and is a popular tourist destination. The unspoiled sands shine white in the sun, and the waves are a clear blue, sleepily pulling in and out. Looking out onto the waters, you can often see small fishing boats rocking in the distance. It is these boats that are likely hauling in your meals as the seafood at Ngapali beach is famously fresh.
NGAPALI BEACH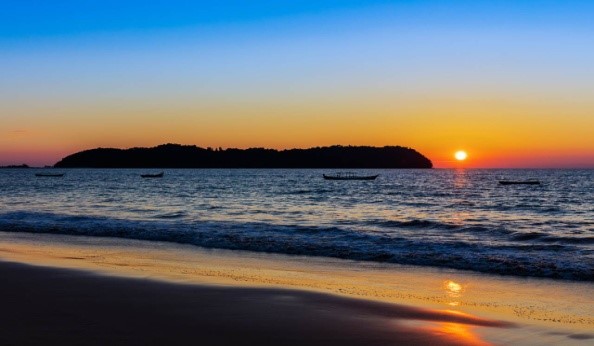 Ngapali is about relaxing and enjoying the sun, but other activities include taking trips on local fishing boats; kayaking; snorkeling or scuba diving amongst the brightly colored fish; and cycling or motor biking down the beach and around some of the local villages. The locals remain smiley, and despite the increasing number of hotels, the 15 miles of coast here means there's still a lot of space on the beach.
PEARL ISLAND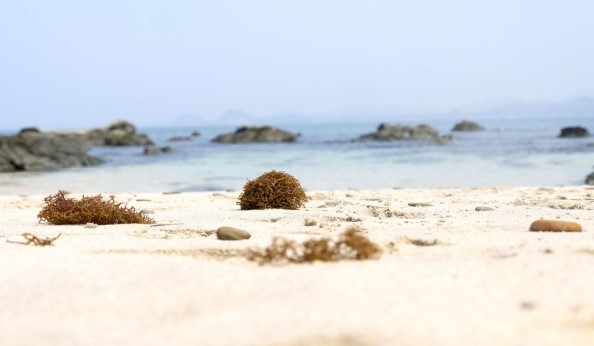 (Just off the coast at the southern end of Ngapali Beach). 2-3 hr. Most hotels organise snorkeling trips to the island. But you can also ask restaurants and other shops, which will probably give you a decent bargain. Trips can include snorkeling and fishing. There is even a restaurant on the island, Lobster Bar, the only one, which serves drinks and food.
ELEPHANT CAMP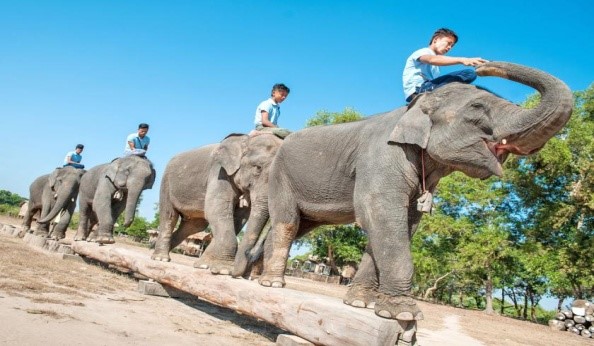 Go on a short boat ride along the Thandwe River to the elephant camp. Enjoy fun activities such as bathing the elephants, feeding, and walking with them through the forest.